For the first time in more than 2 years fishery companies met together in Saint-Petersburg within Global Fishery Forum & Seafood Expo Russia 2021. The results of the exhibition proved that despite all the difficulties which pandemic has brought into international business communication, people still consider face-to-face meetings the most valuable and ready to overcome obstacles in sake of business.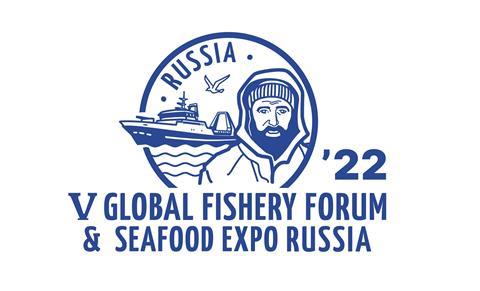 Content from our commercial partners
Find out more
In 2021 the event united more than 400 exhibitors from 25 countries and 40 Russian regions. Since the first exhibition and forum hold in 2017, the number of participating companies doubled. Among participants and speakers of event business program were ministries of Faroe Islands Jacob Vestergaard and minister of Iceland Kristjan Thor Juliusson, Development Director of Marine Stewardship Council Camiel Derichs and representatives of international fishery organizations and associations. The great importance for the business program were the events organized by Food and Agriculture Organization of the UN (FAO). The forum events were also visited by official delegations from Bulgaria, Iran, Turkey, Chile and a number of African states. The Forum has become a significant international event where recognized experts can discuss the most relevant issues of Russian and worldwide fishing industry.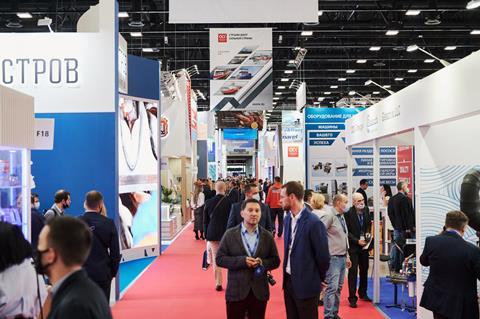 Russia's rapidly modernizing fishing industry needs the well-coordinated work of companies from different spheres and different countries. The main aim of the exhibition and forum is to be a platform where those companies both domestic and abroad can meet, negotiate, sign contracts and keep in touch.
To keep the event relevant and poplar the organizers carefully analyze exhibitors and visitors' feedback. According to the recent post-show survey, there is a strong demand in equipment producers and aquaculture specialists which is understandable because it correlates with the development priorities of Russian fishery industry.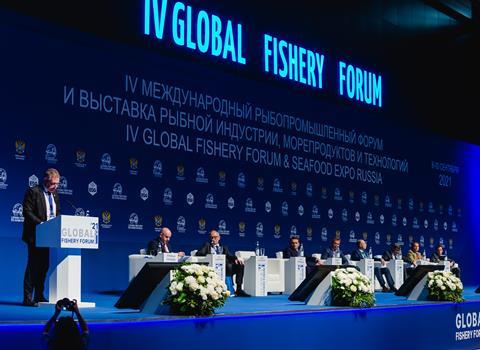 The global trend for development of aquaculture is extremely relevant for Russia. The country has the best natural conditions for fish farming and shows impressive growth every year. Nevertheless, the sector cannot develop in isolation and need foreign experience and assistance. Seafood Expo Russia visitors were interested much in foreign feeds and additives, veterinary medicine and fish seed. This year for the first time in the event history aquaculture became a separate sector of the show which united 55 companies supported from Russia and abroad.
Another essential sector is equipment which is critically important for fish and seafood processing especially in Russia. Large volumes of fish are being caught and need to be processed in time. To receive the high-valued finished product Russian companies need to use the advanced equipment. And where to find it if not at the exhibition? Representatives of many fishing companies participating in the show underlined that they are looking for processing equipment, refrigeration and freezing, packaging, fishing gear and high-quality workwear.
In 2022 Global Fishery Forum & Seafood Expo Russia will have an anniversary. The event will take place on September 21-23 in St. Petersburg for the fifth time. The organizing team welcomes foreign companies to join the Russian key fishery show.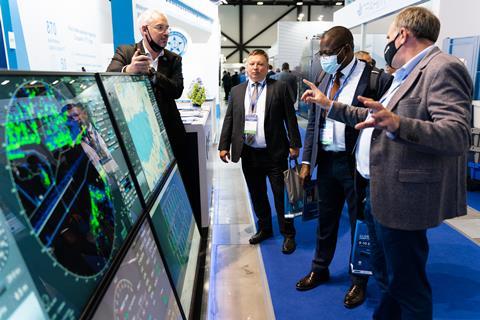 Following the organization of Global Fishery Forum & Seafood Expo Russia, Russian fishery complex will join the world's largest fish industry exhibition Seafood Expo Global that will take place in Barcelona next April. The Russian national joined stand will occupy 1100 square meters and unite more than 30 leading Russian companies. Beside the exposition, representatives of Russian fishery industry are planning to organize a number of business program events to discuss the most relevant issues: shipbuilding and ship repair, deep processing technologies, organizing of export logistic chain and international cooperation. The restaurant "Russian Fish House" will become a visiting card of the Russian Federation exposition. The best chefs of the Moscow restaurants will offer the visitors specialties made from Russian fish and seafood exhibited at stand. It gives an opportunity to enjoy exhibited goods and have a pleasant business meeting.