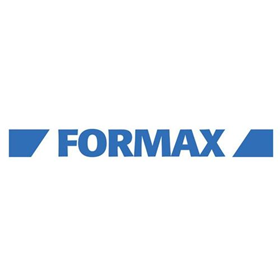 Formax – Paralamp Ltd. is an Iceland based engineering and equipment manufacturing company. We have over 29 years of experience in our specialized business.
We focus on two areas of expertize: Unique and high-tech processing equipment for the food industry and high quality stainless steel product lines for horses. We have joined forces with the best international specialists in both these areas to develop an outstanding equipment and technology to be delivered anywhere in the world. Our mission is to develop, produce and manufacture equipment that helps our clients improve their productivity and overall quality in accordance with their objectives. Our approach is to analyze the alternatives for our client and choose the solutions and level of sophistication that suits the purpose. We take pride in our engineering skills, design, mechanics, electronics, process engineering and excellent craftsmanship. Quality and reliability play a major role in all our operations. We offer direct support to all our clients in over 30 countries.
Formax – Paralamp Ltd. er íslenskt iðnfyrirtæki með 29 ára reynslu og sérhæfða þekkingu á sínu sviði. Við einbeitum okkur að tveimur sviðum sérþekkingar: Hátæknivinnslubúnaður fyrir matvælaiðnaðinn og hágæða stálvörur fyrir hesta. Við höfum tekið höndum saman við alþjóðlega sérfræðinga í fremstu röð á báðum þessum sviðum við að þróa framúrskarandi búnað og tækni til afhendingar um heim allan. Markmið okkar er að þróa, framleiða og smíða búnað sem hjálpar viðskiptavinum okkar að auka framleiðni sína og bæta gæðin í samræmi við markmið þeirra. Nálgun okkar felst í því að greina möguleikana fyrir viðskiptavini okkar og velja lausnir og umfang eftir þörfum hvers og eins. Við erum stolt af verkfræðikunnáttu okkar, hönnun, véltækni, raftækni, verkhönnun og framúrskarandi handverki. Við þjónustum viðskiptavini okkar í meira en 30 löndum.
Multimedia Gallery
Address:
Gegnisholapartur 1
Selfoss
803
Iceland
Website:
https://www.66north.is