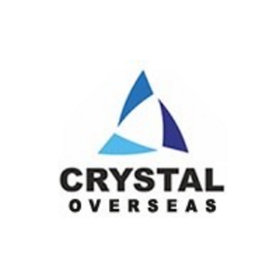 Crystal Overseas is a leading Import-Export company dealing in various
product bases including Seafood Imports from European countries. We act
as a bridge between European Exporters and Indian Importers in Fishery
and Sea Food products.

We facilitate our clients for these services as well as import Fishery
and Seafood Products for direct sales in Indian markets. We have gained
a lot of confidence and knowledge through our vast years of experience
in this Industry. Crystal Overseas is participating in Icelandic
Fisheries Exhibition & Awards 2022 to interact with Icelandic and Nordic
Fisheries/Sea Food Exporters as well as manufacturers of allied
Machinery related to this Industry. We also wish to represent the
requirements of Indian Fisheries and Seafood Importers in order to
bridge between Indian, Icelandic and Nordic companies.

Our company, Crystal Overseas, is an active member of Indo-Icelandic
Business Association (IIBA) which acts to promote Icelandic business
activities in India. With our participation in this Exhibition will
enhance the process of Interactive dialogue between Indian and Icelandic
Fisheries/Sea Food products.

We regularly explore opportunities to enhance and improve our services
through supply of unparalleled level of quality and cost effective
products. We are constantly researching the markets all around the world
so as to analyse the present market trends and introduce newer varieties
of products to our customers.
Margmiðlunargallerí
Heimilisfang:
4 G. T. Road, Opp. Arora Prime Tower
Jalandhar
144001
India
Vefsíða:
www.crystaloverseas.com